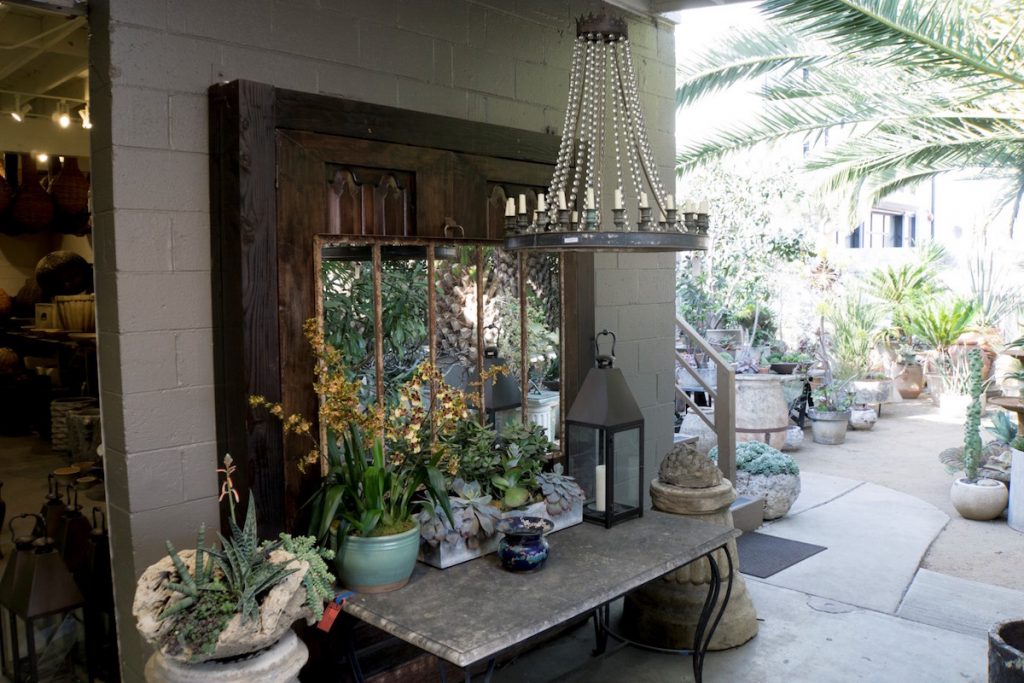 Inner Gardens provides art for the garden, with two showrooms that feature an impressive global collection of furnishings and accessories from antique to modern. Bring beauty into your life with original pieces that transform your home and garden.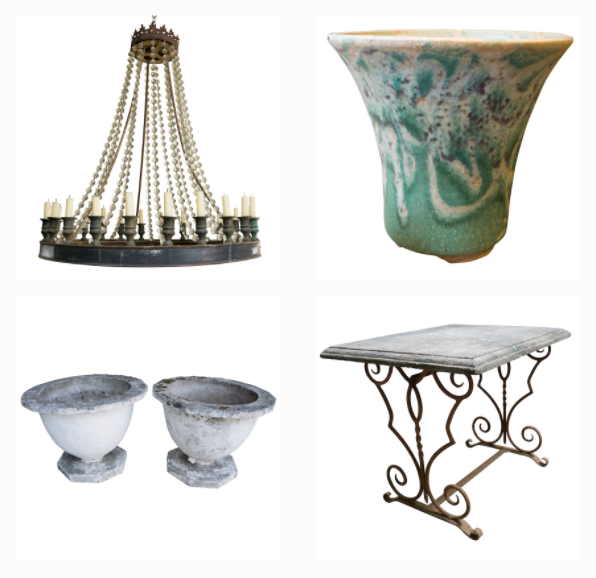 Clockwise from top left:
BEAD CHANDELIER | Antique iron and bead French chandelier with 23 candle holders, traditionally handcrafted, circa 1850.
GLAZED CERAMIC PLANTER | American handmade tabletop vessel featuring exciting green and white glaze design. Available alone or with a smaller companion piece.
LIMESTONE TABLE WITH IRON BASE | 19th Century French antique: Limestone top contains a nice blend of grey minerals and is handcrafted with a three-step curved edge.
ROUND PLANTERS | A pair of French antique planters circa 1910 with moss and patina. Cast stone cement, painted white and supported by hexagon-shaped footing.