Stephen Block, Renowned Landscape Designer
Inner Gardens is led by Stephen Block, celebrity landscape designer and antiques dealer. Stephen is guided by the principle of wabi-sabi, the beauty of things imperfect, impermanent, and incomplete. He embraces vintage and antique designs as well as aged reproductions that transform garden spaces from ordinary to extraordinary.
Stephen has created stunning interior and exterior landscape designs for many respected clients, including Spago, Soho House, the Waldorf Astoria Beverly Hills, Elton John, and Ellen Pompeo.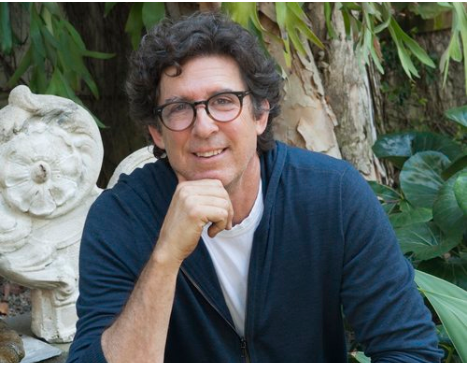 "It's the spirit that moves me. One day I knew nothing and the next day I knew everything."  — Stephen Block
"Inner Gardens is my home away from home…it's one of the very first places I visit to get inspired when creating my gardens. Stephen Block provides Los Angeles with one of the most unique and distinctive locations for those who love and choose to live outdoors. Stephen hand selects pieces and plant material from all over the world and curates them within a garden oasis where one can easily lose sense of time and space.
Inner Gardens has inspired me since the day it opened. My gardens would not be the same without the special attention Stephen gives to selecting the most beautiful garden objects from around the world." — Scott Shrader, Landscape Designer
"Stephen Block is clearly the modern day Capability Brown! His breathtaking landscaping skills are only seconded by his ability to envision a clients dreams and turn them into a lush reality. I have worked with Stephen for over a decade now, creating not only magical spaces for my own homes, but also spectacular gardens and vistas for my clientele including Cher, Ellen Pompeo, Cindy Crawford and Sharon and Ozzy Osbourne.

His expert eye and discerning taste reaches beyond just the plant species and into an understanding of architecture and hardscape as well, which is a rare combination, that, accompanied with the treasures he finds and collects from around Europe to accessorize his garden designs and Atelier, from planters, statuary, lanterns and architectural elements put Stephen and his company, Inner gardens, at the forefront of style and garden design in The USA. He is, and always will be, my number one goto for landscape design, period." — Martyn Lawrence Bullard, Landscape Designer
The Showroom
Stephen opened Los Angeles-based Inner Gardens in 1990 as a home for his collections and a resource for designers and garden enthusiasts in need of unforgettable, original pieces. The Culver City showroom is ever-changing, thanks to Stephen's worldwide network of dealers who know to call him immediately when they find a piece on his watch list.
Design Work
Stephen's design work is custom and natural, informed by his sense of place as he moves through a garden. Rather than tracking trends or being ruled by blueprints, Stephen applies a blend of traditional European and Eastern principles organically while working in a garden. Each garden is its own, as unique and individual as the garden art he collects. He pulls from the showroom for his design projects and collaborates with other designers to source garden art, containers, and fountains.
Travel with Stephen
Stephen travels to the farthest corners of the world seeking art for the garden. He sources pottery, fountains, statuary, and objets d'art in Europe, Asia, and America, but his inspiration comes from within. His passion for beauty and well-honed intuition have led him to select pieces that clients describe as "hidden gems," "amazing," "place makers."
Stephen documents his travels on Instagram, capturing the pieces he discovers as well as the places and scenery that help drive his vision. Follow along with him on Instagram below.
Something is wrong.

Instagram token error.