The World of Inner Gardens
Inner Gardens provides art for the home & garden, with showrooms that feature impressive global collections of furnishings and accessories from antique to modern.
Shop All Products
Explore the world with Inner Gardens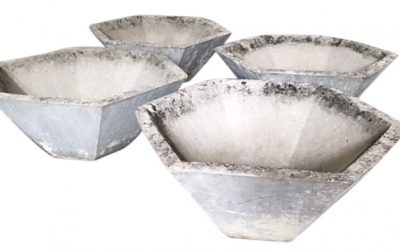 These vintage hexagonal French planters with lichen patina bridge the styles of classical and modern. You'll love how the thick, heavy concrete harking from the timeless tradition of monumental European garden art blends with a sleek modern approach to design with the...